Park up – a new sculpture at Fort Kinnaird
Fort Kinnaird has a new addition – Park up, a sculpture by Mark Carr.
Unveiled on the 7th of February, the sculpture is tied into the ongoing development of cycle parking provisions at Fort Kinnaird.
The centre now has three covered bicycle shelters, with another in the works, in addition to the existing eight uncovered bike racks.
The sculpture, was created by multimedia artist Mark Carr who goes under the name MarkusoooKarkus.
His award winning works include the arts and environment project in the Craigmillar area between 2006-2017.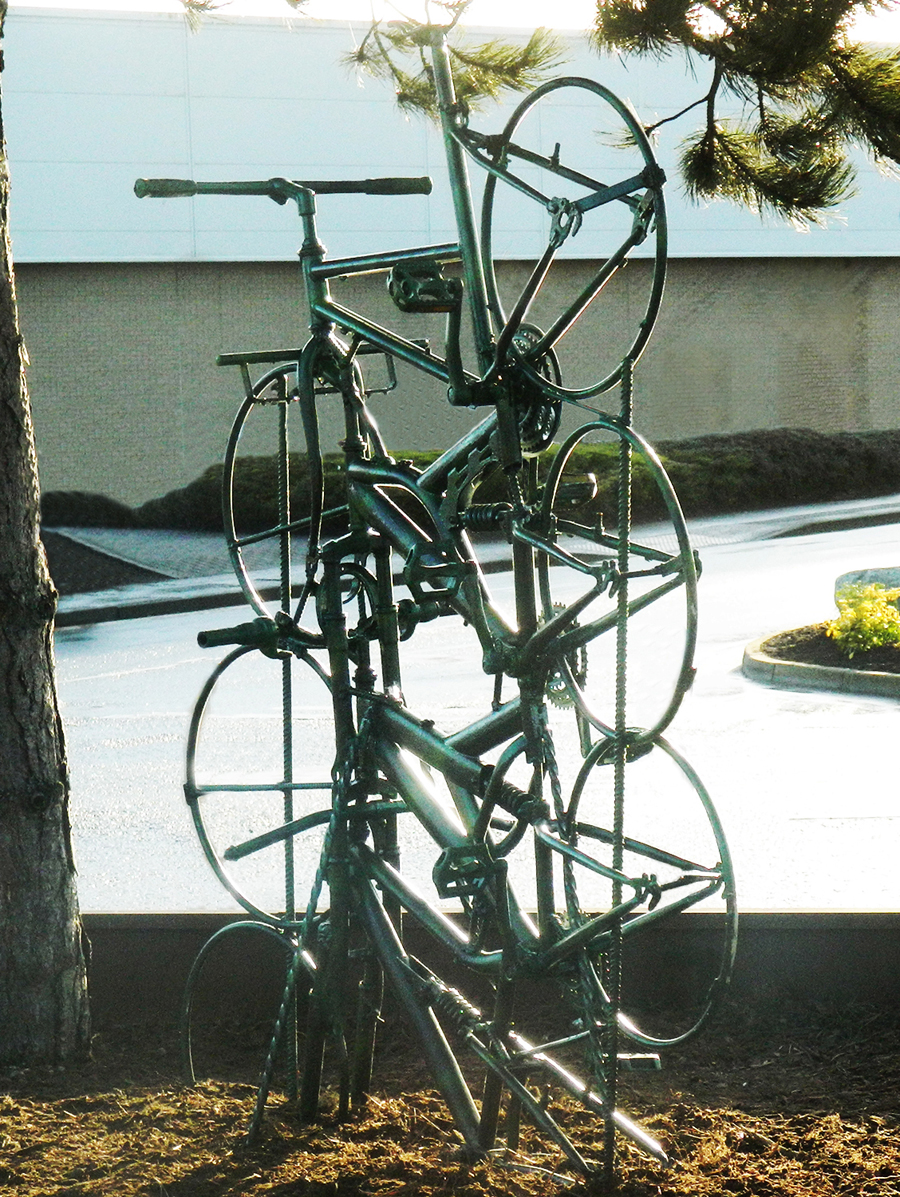 Last updated Wednesday 9 August, 2023