Vegan or Veggie Dining and Shopping at Fort Kinnaird
Thinking of making the switch to a veggie or vegan lifestyle, or simply on the lookout for some more vegan food and products to try?
From meals out and quick bites on the go, to vegan fashion and beauty, we've got plenty of choices for dining and shopping at Fort Kinnaird.
Vegan and veggie dining
Gone are the days of salads being the only vegan option on the menu! From indulgent pasta dishes to aromatic curries and plant-based burgers, vegan dining starts here for everyone at our restaurants. 
For delicious vegan and vegetarian Japanese-inspired cuisine, wagamama is the place to go. Check out their brand-new 50 per cent plant-based menu, including the classic 'Vegatsu' and new additions such as the no duck donburi.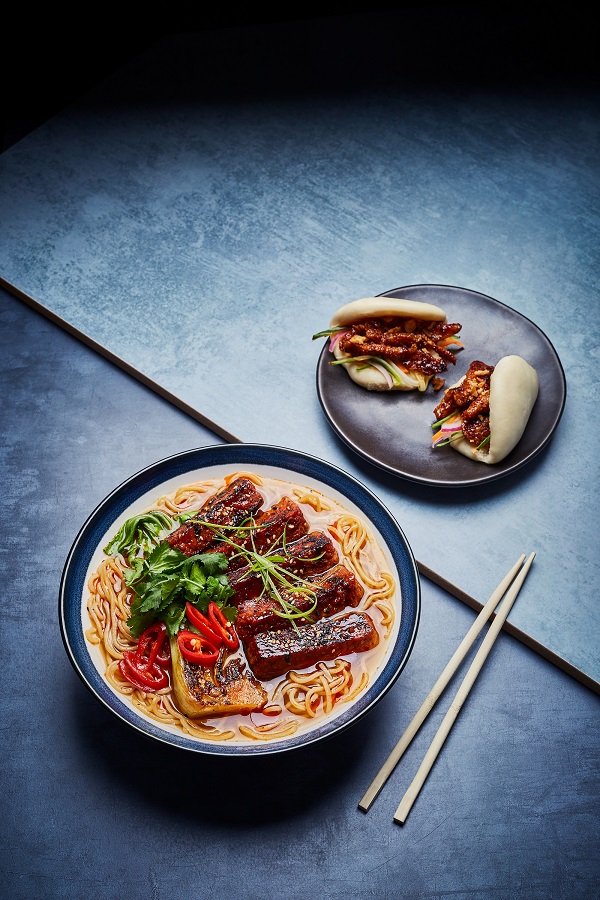 Image provided by wagamama, teriyaki vegan 'chicken' ramen
For a mouth-watering burger that ticks all the boxes, head to Fridays for their To Vegan and Beyond Burger, made with a plant-based patty from Beyond® burger, a grilled flat cap mushroom, vegan cheese and mayo, and served with truffle & garlic vegan aioli and house fries.
Find even more vegan and veggie-options at Nando's with its tasty Beanie burgers, pittas and wraps. One of its most popular plant-based options is The Great Imitator which tastes just like its famous PERi-PERi chicken, but it's made completely from pea-protein. If you're getting chips as a side, try pairing them with Nando's own Vegan PERinaise!
Or for indulgent pasta dishes visit Frankie & Benny's and for a range of plant-fuelled pizzas head to PizzaExpress.
Quick bites on the go
And if you don't have time for a sit-down meal but still fancy a bite to eat, there are also plenty of plant-based options to grab on the go.
Family favourites including McDonald's offer Veggie Dippers and Burgers to takeaway, and not forgetting Greggs' famous vegan sausage rolls or Sausage, Bean & CheeZe Melts. 
Many of our coffee shops and cafés, including Costa Coffee and Starbucks, also offer tasty dairy-free alternatives including oat and soy milk.
Food to take home
If you're lacking inspiration or aren't sure where to get started with a plant-based or vegetarian diet, more brands than ever are launching vegan and veggie ranges to help you cook at home.
From fuss-free ready-made meals to scratch cooking ingredients, there's plenty of choice and new ideas in the M&S Plant Kitchen.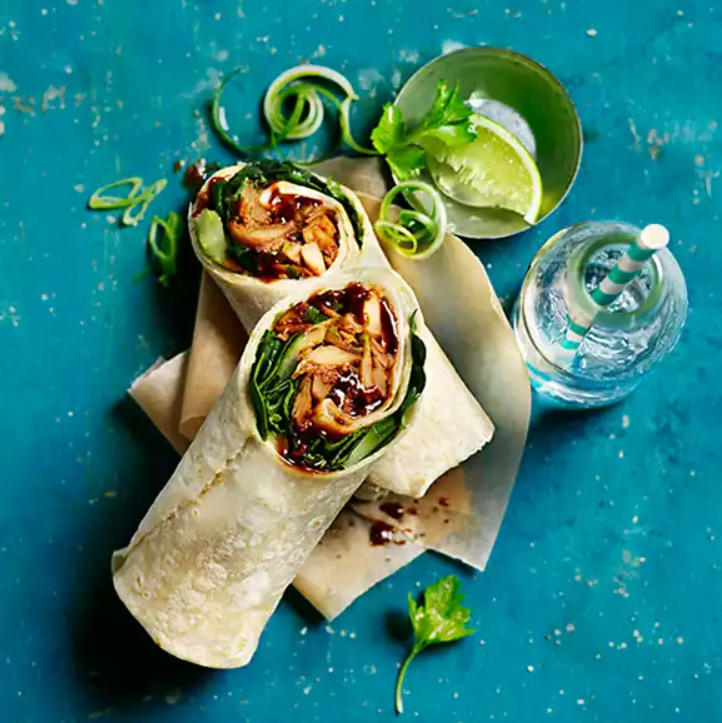 Image provided by M&S, No-Duck Wrap 
Or why not bag yourself a new vegan or veggie recipe book from Waterstones or WH Smith. You'll be able to browse some of the most popular vegan cookbooks with bestsellers including BOSH! Healthy Vegan and The Green Roasting Tin.
There's also lots of inspiration online. Simply choose your dish and pick up all of the tasty ingredients from Marks and Spencer. And don't forget to bring a reusable bag – Typo have a great range of tote bags for your groceries if you're looking for something a little different.
And if you are making the switch to a vegan diet more permanently, you also might want to think about picking up a vegan multivitamin from Holland & Barrett to make sure you have all the nutrients you need as you transition.
Satisfying your sweet tooth
Plenty of brands have variations of classic tasty treats especially for vegetarians such as veggie Percy Pigs at M&S and delicious vegan chocolate at Hotel Chocolat. They also make perfect vegan gifts for birthdays or celebrations!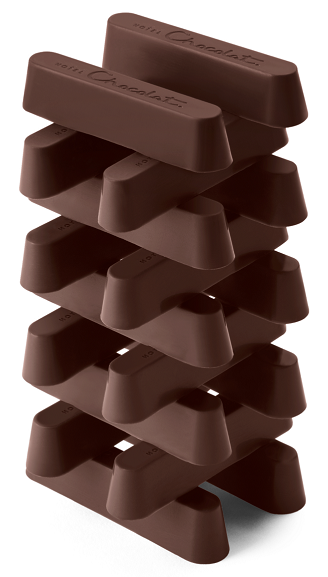 Image provided by Hotel Chocolat 
And if you're heading to the cinema, don't miss out on the vegan popcorn and dairy-free Ben & Jerry's ice cream at Fort Kinnaird's ODEON.
Simple wardrobe swaps
If you're on the hunt for vegan clothing pieces to add to your wardrobe, you'll find plenty of styles for all seasons at Fort Kinnaird.
Many brands including New Look, H&M and M&S offer vegan fashion alternatives, from bags to 'Faux' leather jackets which stay on-trend year after year. Or head to Office to shop vegan trainers by Veja or browse boots in the vegan Dr Martens range.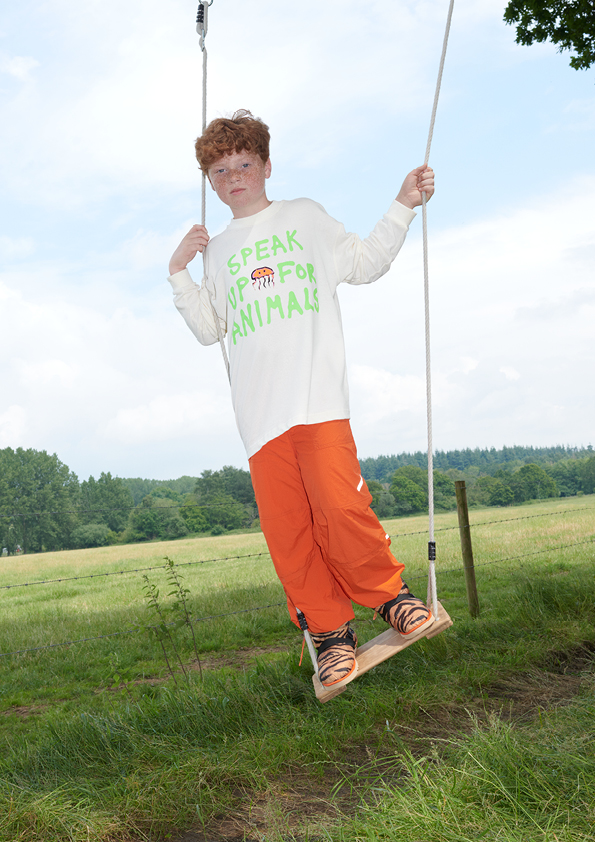 Remember that you can also recycle your old clothes at donation points within H&M – supporting more sustainable fashion with some retailers also rewarding you with vouchers to put towards giving your own wardrobe a refresh.
Vegan beauty
To help you look and feel your best, Superdrug and Boots offer vegan skincare and beauty ranges of all types, including well-known brands such as Too Faced and NYX.
Find a full list of our shops and restaurants, as well as our opening times and policies, on our  Eat Drink and Shop page.
Last updated Wednesday 16 August, 2023