Latest offers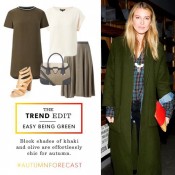 It's easy being green at New Look! Although there's naturally a nod to khaki come autumn, it was this season that the runways were truly awash with a sea of explorer hues with a mass resurrection of green in every shade from forest and chartreuse to olives and khaki.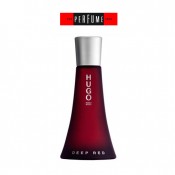 Get your hands on the gorgeous floral Hugo Deep Red - EDP 50ml for just £19.99 at The Perfume Shop.
News & Events
It's that time of year again, when coats, boots and knits envelope us again in their cosy embrace.
With striking berry tones and clean lines, the Bordeaux trend is autumnal fashion at its finest.
Combine the rich shades with a touch of fur and a smattering of mock croc skin for an authentic Parisian feel.  
All the leaves are brown....Autumn has come to the UK (via California) with SoulCal's laid back, AW14 collection.
Think transeasonal knits, slouchy hoodies and jackets and coats that'll keep you cosy as the weather gets nippy. 
Voice your opinion
When it comes to outerwear this season, the only fashion rule is to opt for the most statement coat you can get your hands on.