Latest offers
Right now at Smyths Toys there's a massive 20% off outdoor toys. 
From trampolines to go karts, there's no excuse not to be outside enjoying the warm summer weather!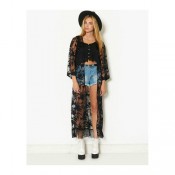 Don't love colour? Then this Neon Rose kimono is perfect for your summer style: £38.00 Neon Rose present this women's maxi length kimono in black, featuring an all over burnout effect, with long sleeves and tassle trim to the hemline to complete.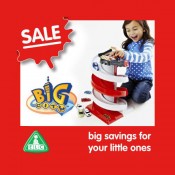 Broom broom beep! Coming through… Save £10 on our favourite Big City Spiral Ramp: now just £15.00 Your child will love watching their cars whizz down the ramps, pitting cars against each other, and playing with friends too. The release buttons are great for developing coordination too, as your little one practises releasing cars at the exact same time.
News & Events
There's a monster event happening at Waterstones Fort Kinnaird this Friday 25 July... It's the Gruffalo's birthday!
The football season in Brazil may be at an end, but fashionistas are continuing to get inspiration from the hosting country's vibrant styles.
It's something that we're all guilty of... pledging to go healthy then caving come Friday.