Latest offers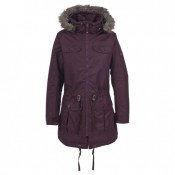 Worry not about the rain but which Trespass women's waterproof jacket to choose as there is currently up to 75% reductions on a wide range of styles and colours, each with varying degrees of technology, including breathable, waterproof and windproof. These fabulous jackets are suitable for a rainy day and for many outdoor activities, so whether you are hiking or simply popping to the shops, there is the perfect jacket for you.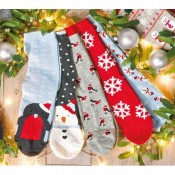 Where would Christmas be without novelty socks? Whether you ease yourself into the festive season, or save them for stocking fillers, these fabulous novelty socks from NEXT are such fun. Featuring snowmen, penguins, robins, snowflakes and festive Fair Isles there is Christmas sock in every style. We love the 2 pack of knee highs for £8 and the 5 pack of ankle socks for £10.
News & Events
The Recruitment & Skills centre at Fort Kinnaird is celebrating exceptional results only a year after opening.
The OUTFIT Christmas wishlist competition is here and boy, is it a cracker.
Refined, sophisticated and contemporary, the Moderno men's gift collection, new for Christmas 2014 exclusively at WHSMith, is neutral and sleek on the outside but surprises with flashes of a bold zig-zag pattern on the interior. 
Voice your opinion
As Christmas fast approaches, Santa and his elves have asked us to ask you, which toy is on your little ones' list this year?